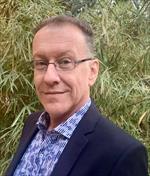 Gal Bitan
Professor-in-Residence, Neurology, University of California Los Angeles
gbitan@mednet.ucla.edu
310-206 2082
Gal Bitan got his PhD in organic chemistry from the Hebrew University of Jerusalem, Israel. During his postdoc at Brigham and Women's Hospital/Harvard Medical School, Boston, MA, Dr. Bitan worked on pathologic self-assembly of amyloid ß-protein (Aß) and made fundamental contributions to the study of early events in the pathologic cascades that cause Alzheimer's disease, including the discovery of one of the earliest oligomers in the assembly cascade, the paranucleus. In 2004, Dr. Bitan joined UCLA where he is currently a Professor of Neurology. His research program combines basic and translational research focused on neurodegenerative proteinopathies, including Alzheimer's disease, other tauopathies, Parkinson's disease, and atypical parkinsonian disorders. The Bitan group has discovered small molecules called "molecular tweezers" that are broad-spectrum inhibitors of abnormal protein oligomerization and aggregation. A lead compound, CLR01, was shown to ameliorate disease phenotype and reduce toxic protein aggregates in pre-clinical models of Alzheimer's disease, Parkinson's disease, multiple system atrophy, amyotrophic lateral sclerosis, transthyretin amyloidosis, and desmin-related cardiomyopathy. In a different line of research, the group has been developing biomarkers in CNS-originating extracellular vesicles and has shown that such biomarkers can distinguish between Parkinson's disease and multiple system atrophy with high sensitivity and specificity using a simple blood test. The Bitan group is also the first to discover exophers in mammalian neurons. Exophers are new cellular compartments/extracellular vesicles previously described in C. elegans, which are thought to participate in non-cell-autonomous clearance of dysfunctional organelles and protein aggregates, in addition to other, currently unknown roles in neurophysiology.
Interests
extracellular vesicles, Exophers, Biomarkers, Amyloid, Parkinson's disease, Proteinopathy, Drug development, Alzheimer's disease, Prion-like seeding, exosomes
Education and Training
| | | | |
| --- | --- | --- | --- |
| Brigham and Women's Hospital/Harvard Medical School | Postdoc | 03/2003 | Protein folding and assembly |
| Beth Israel Deaconess Medical Center/Harvard Medical School | Postdoc | 09/1999 | Structural Biology and protein Biochemistry |
| The Hebrew University of Jerusalem | PhD | 04/1996 | Organic Chemistry |
Awards and Honors
Turken Award for Alzheimer's Disease Research, UCLA, 2005.
Invited Plenary Lecture Asilomar Conference on Neurodegenerative Diseases, American Society for Mass Spectrometry, 2021.
Invited Keynote Speaker of Annual Symposium, The MSA Coalition, 2021.
Inaugural Undergraduate Faculty Mentor Award, UCLA, 2018.
Publications