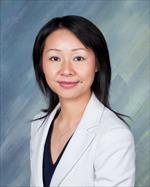 Lili Yang
Associate Professor, MIMG, University of California Los Angeles
Dr. Lili Yang is currently an Associate Professor of Microbiology, Immunology and Molecular Genetics at the University of California, Los Angeles (UCLA). Dr. Yang has over 20 years of experience in both basic and translational study of the immune system. Her research centers on deciphering the cellular and molecular mechanisms regulating immune responses against cancer, infection, and autoimmune diseases, and exploiting this knowledge to develop innovative immunotherapies to treat these diseases. A major strength of her research program is that it both generates scientific discoveries and translates these discoveries into clinical and commercial development. So far Dr. Yang's research has resulted in over 60 peer-reviewed publications (in prestigious journals including Nature, Nature Biotechnology, Nature Communications, Science Immunology, Cell Stem Cell, PNAS, J Exp Med, J Clin Invest, etc.), 22 patents, 2 clinical trials, and 2 biotech startups. The Yang Engineering Immunity Lab at UCLA has two active research directions: 1) studying the molecular control of antitumor immunity, and 2) developing innovative gene- and cell-based immunotherapies for treating cancer. A current focus of the Lab is to develop stem cell-engineered, "off-the-shelf" CAR-iNKT cell therapy for targeting a broad range of blood cancers (e.g., multiple myeloma and AML) and solid tumors (e.g., ovarian, breast, prostate, pancreatic and lung cancers). Overall, the Yang Engineering Immunity Lab at UCLA has established a strong research platform that supports interdisciplinary studies spanning the areas of immunology, stem cell biology, cancer biology, infection, and gene & cell-based immunotherapy. Please visit the Lab website for details and updates: https://www.liliyanglab.com/.
Interests
gene and cell therapy, stem cell engineering, off-the-shelf cell therapy, innate T cell therapy, tumor immunology, cancer immunotherapy, new immune checkpoint blockade therapy, iNKT, gamma delta T, MAIT, CAR
Education and Training
| | | | |
| --- | --- | --- | --- |
| California Institute of Technology | Research Scientist | 12/2012 | Biology |
| California Institute of Technology | Postdoc | 06/2005 | Biology |
| California Institute of Technology | Ph.D. | 06/2004 | Biology |
Awards and Honors
Quest Award, CIRM, 2018-2020.
Helen G. and Arthur MmCallum Fellowship, California Institute of Technology, 1999-2004.
Research Career Development Award, STOP CANCER Foundation, 2015-2017.
Early Career Investigator Award, CHARVI/HVTN, 2009-2011.
Life Sciences Faculty Excellence Award for Outstanding Research Publication, UCLA, 2017.
Senior Investigator Award, Tower Cancer Research Foundation, 2020-2025.
Impact Award, Department of Defense (DoD), 2021-2024.
Outstanding New Investigator (ONI) Award, American Society of Gene & Cell Therapy (ASGCT), 2017.
Translational Research Award, CIRM, 2016-2020.
GTSN Challenge Award for Lethal Prostate Cancer, Prostate Cancer Foundation (PCF), 2015-2017.
SPORE in Prostate Cancer Career Development Award, UCLA, 2014-2015.
Quest Award, CIRM, 2022-2024.
Broad Stem Cell Research Center (BSCRC) Innovation Award, UCLA, 2013-2022.
Translational Research Award, CIRM, 2021-2024.
Exploratory Concepts Award, California Institute for Generative Medicine (CIRM), 2014-2016.
Ablon Scholars Award, UCLA, 2019-2022.
Stem Cell Research Award, Concern Foundation, 2014-2015.
Director's New Innovator Award (DP2), National Institutes of Health (NIH), 2014-2019.
Young Investigator Award, The American Association of Immunologist (AAI), 2017.
RHF Research Award, Rose Hills Foundation, 2016-2017.
Spotlight Featured Faculty, UCLA U Magazine, 2021.
Chancellor's Distinguished Fellowship, University of California, Riverside, 1997-1999.
Women in Biopharm (20 women blazing trails in biopharma R&D), Endpoints News, 2022.
Forbeck Scholar Award, William Guy Forbeck Research Foundation, 2008.
TR35 Award (nation's top 35 innovators under age 35), MIT's Technology Review Magazine, 2007.
Publications
Yang L, Wang P. Passive immunization against HIV/AIDS by antibody gene transfer.. Viruses, 2014.