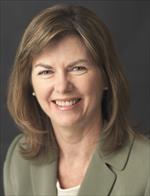 Linda L Demer
Professor, Medicine, University of California Los Angeles
Professor, Physiology, University of California Los Angeles
ldemer@mednet.ucla.edu
(310) 206-2677
Dr. Demer pioneered the field of research in cardiovascular calcification, studying its mechanisms at the level of cellular, molecular and biomechanical regulation. Her research group overcame dogma by demonstrating that bone and marrow form in human arteries, often in association with atherosclerosis, and that the process is both regulated by bone differentiation factors and related to embryonic skeletal development. They developed the first tissue culture model of vascular calcification, isolated and cloned the cells responsible for producing calcium mineral, and identified the regulatory molecules controlling the re-differentiation of vascular cells into osteooblastic cells. Her group is currently addressing the conundrum that coronary calcification is associated with increased risk of cardiovascular events, while it also progresses most rapidly in patients using statin drugs (which are associated with reduced risk), and it is more prevalent in elite endurance athletes, which is also associated with reduced risk. Using microCT and microPET imaging, her group is exploring the possibility that structural differences in the calcium mineral deposits affect whether they prevent or promote cardiac events.
Education and Training
| | | | |
| --- | --- | --- | --- |
| Johns Hopkins | MD,PhD | 06/1983 | Medicine, Bioengineering |
Awards and Honors
Steward Niewiarowski Award, Temple University, 2007.
Davidson Memorial Lectureship, Royal College of Physicians, 2001.
Jeffrey Hoeg Award, American Heart Association, 2003.
Franklin D. Murphy Research Prz, 2002.
Stein-Oppenheimer Award, 1993.
Chair, Gordon Research Conference, 2009.
Publications