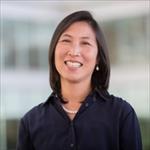 Maureen An-Ping Su
Professor, MIMG, University of California Los Angeles
Professor, Pediatrics, University of California Los Angeles
Maureen A. Su, MD graduated with her MD from Harvard Medical School/Massauchusetts Institute of Technology (Health Sciences and Technology program), and completed her Pediatrics Residency/Chief Residency and Fellowship training at the University of California, San Francisco (UCSF). She was part of the Pediatric Scientist Development Program (PDSP), where she delineated mechanisms of dominantly-inherited forms of autoimmune disease. As a physician scientist, Dr. Su cares for pediatric patients with autoimmune endocrinopathies and leads an immunology research group focused on autoimmunity, anti-cancer immunity, and sex differences in immunity. She is a Professor of Pediatrics and Microbiology Immunology and Medical Genetics (MIMG) and serves as Associate Director of the UCLA/Caltech Medical Scientist Training Program (MSTP).
Interests
Anti-Viral Immunity, Immune Related Adverse Events (IRAEs), Endocrinology, Tumor Immunology, Anti-Cancer Immunity, Immunotherapy, Sex Differences in Immunity, Pediatrics, Epigenetic Regulation, Autoimmunity
Education and Training
| | | | |
| --- | --- | --- | --- |
| UCSF | Fellowship | 06/2009 | Pediatric Endocrinology |
| UCSF | Residency, Chief Residency | 06/2004 | Pediatrics |
| Harvard/MIT | MD | 06/2000 | Medicine |
| Harvard | Combined AB/AM | 06/1995 | Biology |
Awards and Honors
GBS/CIDP Foundation, Global Medical Advisory Board, 2021-pres.
NIH NICHD, Pediatric Scientist Development Program, 2005-2008.
Undergraduate Research Mentor Award, UCLA, 2022.
Elected Member, American Society of Clinical Investigation, 2019-pres.
Phi Beta Kappa, Harvard College, 1994.
NIH Study Section, Standing Member, 2021-2028.
Jefferson Pilot Award, UNC Chapel Hill, 2014.
UCSF External Advisor, Endocrine T32, 2020-pres.
APS 1 Foundation, Medical Advisory Board, 2021-pres.
GBS/CIDP Foundation, Benson Research Award, 2022.
Summa Cum Laude, Harvard College, 1995.
Immunology Interest Group, Advisor, American Diabetes Association, 2022-2023.
Yang Family Biomedical Research Award, UNC Chapel Hill, 2014.
Vanderbilt External Advisor, Cancer Biology T32, 2020-pres.
Clinical Scientist Development Program, Doris Duke Foundation, 2012-2015.
Elected Council Member, Endocrine Representative, Society for Pediatric Research, 2016-2019.
Publications