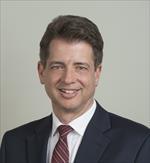 Stephen Smale
Professor, MIMG, University of California Los Angeles
Professor, Medicine, University of California Los Angeles
smale@mednet.ucla.edu
(310) 206-4777
Laboratory Address:
6-535 MRL
675 Charles E. Young Drive South
Los Angeles, CA 90095
Lab Number:
(310) 206-4946
Mailing Address:
UCLA MIMG
Box 951489
Los Angeles, CA 90095
Office Address:
6-730 MRL
675 Charles E. Young Drive South
Los Angeles, CA 90095
Stephen T. Smale is a molecular immunologist and biochemist who arrived at UCLA in 1990 as an Assistant Professor in the Department of Microbiology and Immunology within the UCLA School of Medicine. In 1999, he was promoted to Professor and, in 2014, to Distinguished Professor, in the Department of Microbiology, Immunology, and Molecular Genetics, which spans the UCLA College of Letters and Science and the David Geffen School of Medicine. From 1990 to 2007, he was also a Howard Hughes Medical Institute Investigator. Dr. Smale graduated Magna Cum Laude from Cornell University, with Honors and Distinction in Chemistry. He received his Ph.D. in Biochemistry from the University of California, Berkeley under the mentorship of Dr. Robert Tjian. He then was a Helen Hay Whitney Foundation postdoctoral fellow with Nobelist Dr. David Baltimore at the Whitehead Institute, MIT. At UCLA, Dr. Smale previously served as Vice Chair of the Department of Microbiology, Immunology, and Molecular Genetics, Director of Basic and Translational Research for the UCLA Jonsson Comprehensive Cancer Center, Director of the Howard Hughes Medical Institute Science Education Program, Co-Director of the UCLA-Caltech Medical Scientist Training Program, and founding Chair of the School of Medicine's Research Initiative in Immunity, Inflammation, infection, and Transplantation (I3T). He currently serves as Vice Dean for Research in the David Geffen School of Medicine. The research in Dr. Smale's laboratory focuses on gene regulation during inflammatory and innate immune responses and during lymphocyte development and leukemogenesis.
Affiliations
Sherie L. and Donald G. Morrison Chair, Molecular Immunology
Research Interests
The research in our laboratory is diverse and revolves around our interests in gene regulation, molecular immunology, stem cell biology, and oncogenesis/leukemogenesis. One major area of interest is the molecular mechanisms of pro-inflammatory gene regulation, with an emphasis on transcriptional cascades induced by inflammatory stimuli and the contributions of chromatin structure to the selective regulation of pro-inflammatory genes. A second interest is the selective functions of the five members of the NF-κB family of transcription factors. We also study the mechanisms by which Ikaros family proteins regulate lymphocyte development and leukemogenesis, and the mechanisms by which developmentally regulated genes acquire competence for transcriptional activation in embryonic stem cells and induced pluripotent stem cells.
Awards and Honors
Keynote Speaker, Keystone Symposium, "Transcription and RNA Regulation in Inflammation and Immunity," Tahoe City, CA, 2019.
Fellow, American Association for the Advancement of Science, 2020.
Keynote Speaker, The 28th Annual Molecular Biology Retreat, University of Colorado, Denver, Snow Mountain Ranch, CO, 2017.
Life Sciences Excellence Award in Educational Innovation, UCLA, 2016.
Publications