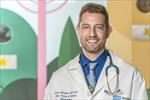 Steven David Mittelman
Professor, Pediatrics, University of California Los Angeles
SMittelman@mednet.ucla.edu
Steven Mittelman, M.D., Ph.D., holds the Solomon A. and Marie M. Kaplan Chair of Pediatric Endocrinology.
Research Interests
Our laboratory is interested in understanding the links between obesity and cancer mortality. Studies have shown that obese people have a substantially higher risk of dying from cancer than nonobese individuals. However, the reasons for this association are not fully understood. Obese children who are diagnosed with the most common childhood cancer, acute lymphoblastic leukemia (ALL), have a ~50% higher risk of leukemia relapse after treatment than nonobese children. Our lab is committed to understanding why these children have a poorer outcome, and developing strategies to reverse this effect. Our research has spans the translational gamut, including cell culture, preclinical models, clinical studies, and epidemiology.
Biography
Dr. Mittelman's research focuses on understanding why obese children with acute lymphoblastic leukemia have a poorer outcome than lean children. Using tissue culture and preclinical models, his laboratory was the first to demonstrate that the observed clinical association between obesity and poor leukemia outcome may have a biological basis. Investigating how fat cells and leukemia cells interact, his lab discovered that fat tissue attracts leukemia cells, provides them with fuels, and absorbs and metabolizes some chemotherapeutic drugs, making them unable to reach the leukemia cells. He has also found evidence that dietary intervention can help improve leukemia outcome in preclinical models, and working with his clinical research colleagues, Dr. Mittelman has translated these findings into a successful clinical trial. His research has led to the publication of over 65 manuscripts, and he is currently the Principal Investigator on two R01 grants from the National Cancer Institute. Dr. Mittelman has been elected into the Society for Pediatric Research and the American Pediatric Society.