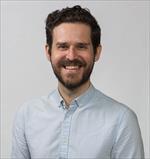 Timothy E O'sullivan
Assistant Professor, MIMG, University of California Los Angeles
Diabetes and cancer currently represent two of the largest healthcare burdens and leading causes of death in the United States. The O'Sullivan lab seeks to understand the immunoregulatory networks involved in cancer and obesity to develop novel therapeutic strategies that harness the power of the immune system. Our studies have focused on defining the signals that promote innate immune cell activation and survival in the context of both pathogen and non-pathogen induced inflammation. We study clinically relevant mouse models and patient samples to understand the role of circulating and tissue-resident innate lymphocytes during host protection and memory responses. We employ cutting-edge genomic techniques to profile transcriptional and epigenetic circuits that lead to functional cell states in health and during viral infection. Understanding the molecular mechanisms of how the mammalian innate immune system is regulated during inflammation will lead to new therapies for cancer and infectious diseases.
Interests
CRISPR engineering, Immunometabolism, Tumor Immunology, Primary Immunodeficiency, Natural Killer Cells, Systems Immunology, Dendritic Cells, Innate Lymphoid Cells
Education and Training
| | | | |
| --- | --- | --- | --- |
| Memorial Sloan Kettering Cancer Center | | 6/2017 | Immunology |
| UCSD | PhD | 9/2012 | Cancer Immunology |
| Cornell University | BS | 12/2008 | Biomedical Engineering |
Awards and Honors
American Cancer Society Postdoctoral Fellowship, MSKCC, 2015-2017.
AAI 2016 Thermo Fisher Trainee Achievement Award, MSKCC, 2016.
UCSD-UCLA Diabetes Research Center Junior Faculty Award, UCLA, 2019.
Regeneron New Investigator Award for Excellence in Cytokine and Interferon Research, UCLA, 2022.
UCLA Life Sciences Excellence in Research Award, UCLA, 2021.
Publications